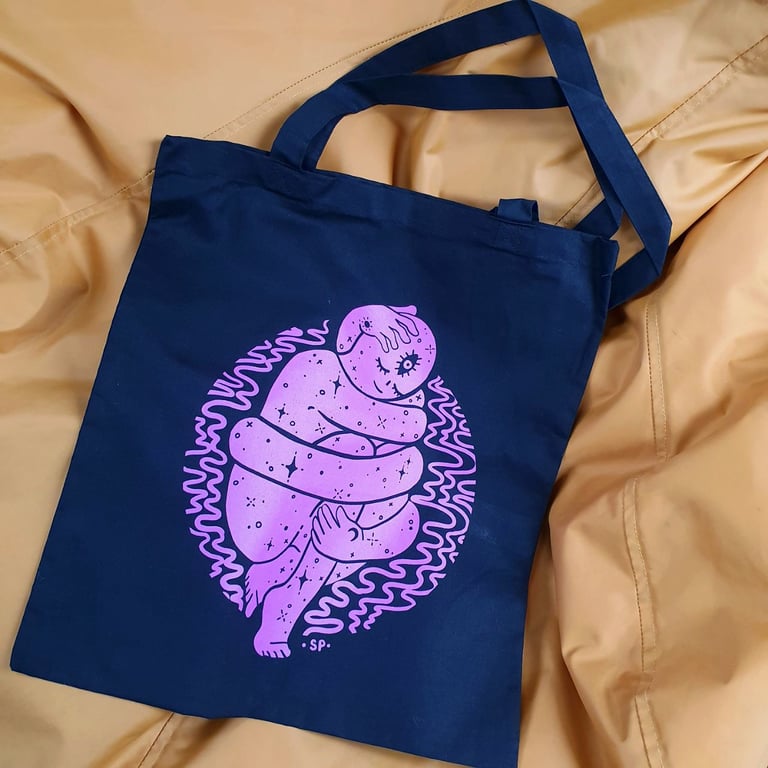 Beloved of the Universe Tote Bag
Large 140gsm canvas tote bag (38cm x 41cm) featuring a cosmic purple screen printed design. With a huge carrying capacity, this handy tote can carry A4 books and laptops no problem!
Tote bag dimensions are 380mm wide x 410mm deep.
The top of the bag to the apex of the handle measures 380mm.