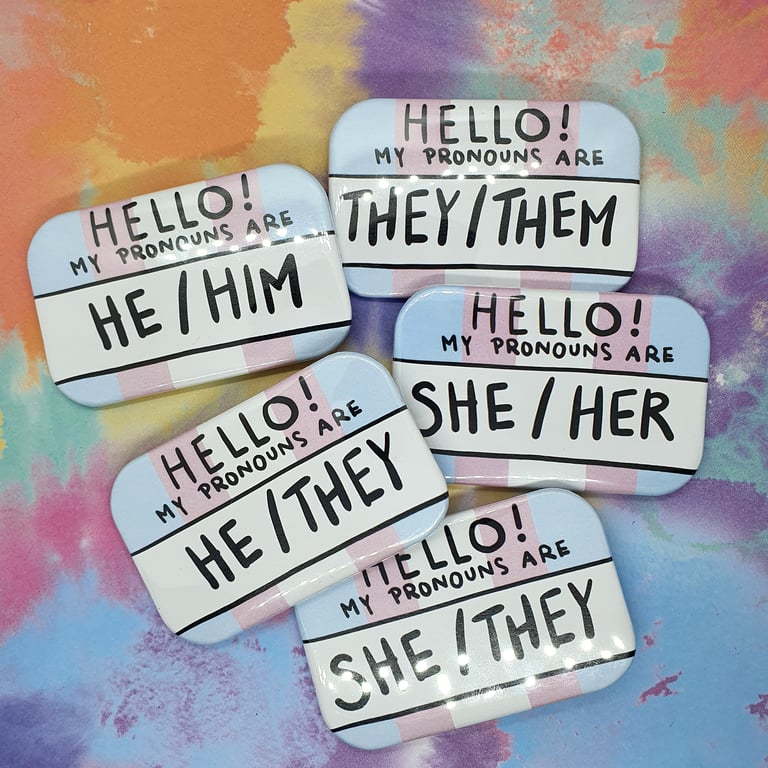 7cm x 4cm metal badge with safety pin attachment.
Hello! My Pronouns are.....
They/Them
She/Her
She/They
He/Him
He/They
BLANK - custom pronoun option, ideal for those who use multiple pronouns or neopronouns! Simply write your own pronouns in with permanent marker and erase to change as desired using nail varnish remover or rubbing alcohol.
Xe/Xem
Xe/Xir
Fae/Faer
Ze/Zem
Any & All
Want your pronouns written for you? Sure! No problem! Just leave what text you would like written on your badge and I'll write it for you at no extra cost!