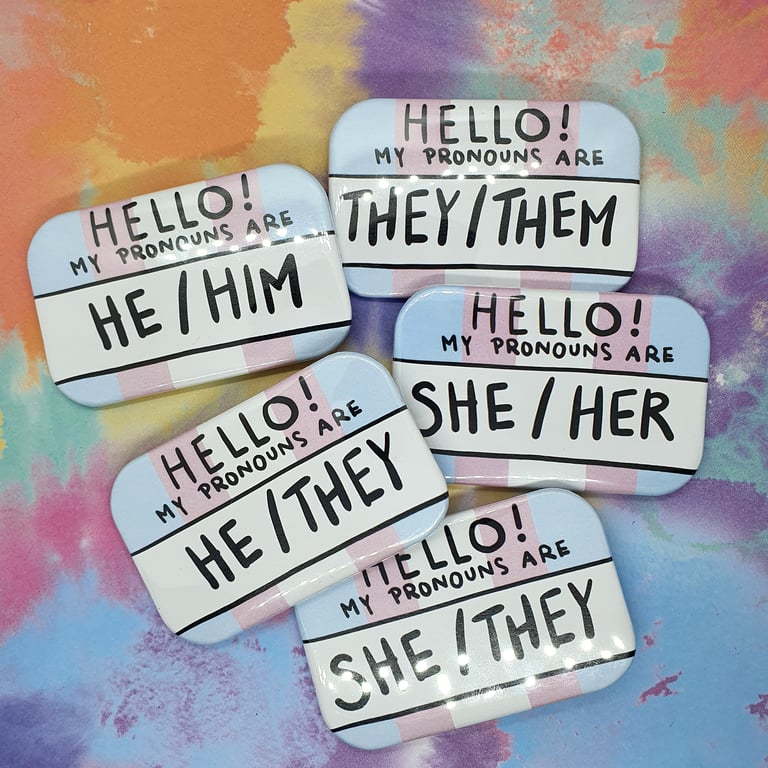 Our Big-Ass Pronoun Badges are back with an update! Now available in TWO flag options; trans and nonbinary!
We're also slowly changing to a new size; 6cm*4cm - slightly smaller than our previous size, these new pins will have an even more sturdy back pin and are slightly more practical for daily wear whilst still being impossible to miss! We still have a VERY limited number of badges available in the original 7cm*4cm size, but this size will never be restocked again due to sourcing issues!
Available in an ever growing range of options, including a BLANK option! Write on your pronouns for the day with a permanent marker and remove with nail varnish remover to switch it up!
Want your pronouns written for you? Sure! No problem! Just leave what text you would like written on your badge and I'll write it for you in permanent marker at no extra cost!
> updated pics of all the pronoun options to come! <